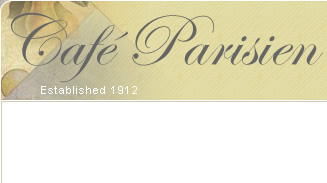 Welcome
As a software developer, I created this website to experiment with various web design techniques. Since a website, even an experimental one, needs a theme, I chose to focus this site on my interest in ships -- great ships that plied the oceans back when they were, as has been written, the only way to cross.
Café Parisien
The site's name, Café Parisien, is named after a special place aboard the famed lost liner Titanic, and later her sister-ship Olympic. The Café Parisien was made to represent, as much as possible aboard a vessel made for the North Atlantic, a typical Parisien sidewalk cafe.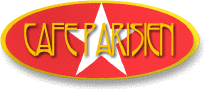 If you like, I invite you to view my gallery of ocean liner-related memorabilia. Just click on the word "Gallery" you'll find in the main menu on the left. There you'll see a sampling of materials - postcards, menus, articles, and the like, that I've collected over the years. I'll be adding more as time permits -- as you will appreciate, it takes a while to scan, scan, scan.. but I do what I can. My goal is to be able to share as much as I can with whomever would be so interested.
It's an odd hobby we have, those of us who read and collect and (occasionally) obsess over ocean-going leviathans now mostly a memory, but I've found it to be rewarding, and I hope you enjoy what I am able to present here at the Café Parisien.
All the best,
W.J. Daystrom